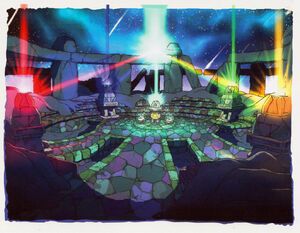 Kazarov Stonehenge
is the main focus of chapter six.
It is here you obtain the Star Key that allows you to advance past the star gates found within the dungeons.
The scoops "Karazrov Stonehenge" and "Gigantor Paznos" can be taken.
Ad blocker interference detected!
Wikia is a free-to-use site that makes money from advertising. We have a modified experience for viewers using ad blockers

Wikia is not accessible if you've made further modifications. Remove the custom ad blocker rule(s) and the page will load as expected.